Ultima Online 5.0 Imbuing Scroll of Transcendence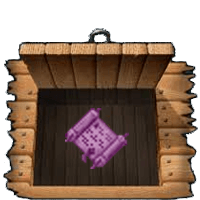 Free Transfer To All Shards
Debit Card Accepted
Credit Card Accepted
Live Chat (turn off popup blocker)
---
The imbuing scroll of transcendence is a required scroll needed for all serious crafting characters in Ultima Online. Never fail to imbue again with this UO imbuing sot scroll. This is the most desired scroll of transcendence of them all. Get to legendary Imbuer and start crafting top tier items. Ultima Online's newest crafting skill imbuing is required for building suits and perfect modded weapons. This also works for jewelry and imbuing allows up to 5 properties to be added and how high they can go is based on the items property cap.
QUICK DELIVERY

---
A Scroll of Transcendence can be combined with other scrolls to make 5.0 skill points using a scroll binder.
If you eat more points than your cap allows the rest of the skill points are lost
We carry a UO 5.0 Imbuing SOT Scrolls for sale that can be picked up in Ultima Online.
Available on these shards:
5.0 Imbuing Spawn Location?
What are the stats for 5.0 Imbuing?
| | |
| --- | --- |
| Debit Card | You can checkout using a debit card. It will bring you to paypal but you can choose there to just pay with a card, no account. |
| Paypal | Paying with paypal for your Ultima online items is very simple. Just checkout and when you get to paypal log in and pay. |
| Bitcoin | Send us a message in the live chat to get the deposit address and pay with bitcoin! |
| | |
| --- | --- |
| How To Pickup | Start a live chat with us at the bottom of page and give us some order details so that we can meet in-game and complete the purchase. |
Related Ultima Online Items