Ultima Online 5.0 Mace Fighting Scroll of Transcendence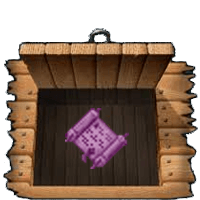 Free Transfer To All Shards
Debit Card Accepted
Credit Card Accepted
Live Chat (turn off popup blocker)
---
Use your strength and smash through your opponents with ease. The mace fighting scroll of transcendence was created to allow Ultima Online players to skip ahead with their mace fighting skills by consuming these pink scrolls. This SOT scroll is worth 5.0 mace fighting skill points. Forget spending all that time on training.
QUICK DELIVERY

---
A Scroll of Transcendence can be combined with other scrolls to make 5.0 skill points using a scroll binder.
If you eat more points than your cap allows the rest of the skill points are lost
We carry a UO 5.0 Mace Fighting SOT Scrolls for sale that can be picked up in Ultima Online.
Available on these shards:
5.0 Mace Fighting Spawn Location?
What are the stats for 5.0 Mace Fighting?
5 Additional Points of Mace Fighting Skill 
| | |
| --- | --- |
| Debit Card | You can checkout using a debit card. It will bring you to paypal but you can choose there to just pay with a card, no account. |
| Paypal | Paying with paypal for your Ultima online items is very simple. Just checkout and when you get to paypal log in and pay. |
| Bitcoin | Send us a message in the live chat to get the deposit address and pay with bitcoin! |
| | |
| --- | --- |
| How To Pickup | Start a live chat with us at the bottom of page and give us some order details so that we can meet in-game and complete the purchase. |
Related Ultima Online Items