Ultima Online Auction Safe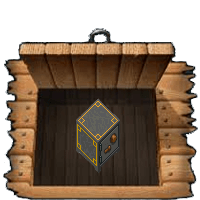 ---
The auction safe is an enticing veteran reward that offers players the ability to auction off their items on players who pass by and let them bid on the items for sale. Auction Safes are wonderful items in the game of Ultima Online that allow you to auction off your items to the highest bidders. This house addon allows you to display and sell items for higher than vendor amounts (175m). Did I mention, you can also let people bid on an item using a UO auction safe. You will find some people run a business listing auction safe items from other players and then taking a small fee from the sales.

This Veteran Reward is usable by anyone and any account age, after it's been claimed.
QUICK DELIVERY

---
We carry a UO Auction Safe Veteran Rewards for sale that can be picked up in Ultima Online.
Available on these shards:
Auction Safe Spawn Location?
What are the stats for Auction Safe?
| | |
| --- | --- |
| Debit Card | You can checkout using a debit card. It will bring you to paypal but you can choose there to just pay with a card, no account. |
| Paypal | Paying with paypal for your Ultima online items is very simple. Just checkout and when you get to paypal log in and pay. |
| Bitcoin | Send us a message in the live chat to get the deposit address and pay with bitcoin! |
| | |
| --- | --- |
| How To Pickup | Start a live chat with us at the bottom of page and give us some order details so that we can meet in-game and complete the purchase. |
Related Ultima Online Items