Ultima Online 120 Tailoring Power Scroll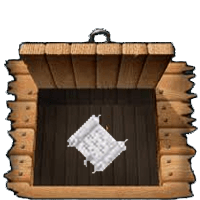 $
1.99
---
A tailoring power scroll is an exquisite one use consumable item found in the Ultima Online game that allows you to train past the 100 cap level for tailoring. Having your tailoring skills maxed out will allowcyou to craft the coolest clothing in all of UO. Ultima Online's tailoring power scroll will push you to be the legendary crafter you've always wanted to me. One of the common and most important crafting skills is tailoring and if you want to make the best gear your going to need level 120 skills. Get this and you will be able to make anything exceptional every time. Having max tailoring skills also helps with bod rewards and repair-deeds. This is a must-buy for any serious crafting player.
---
A 120 Tailoring power scroll can be consumed only one time.
These power scrolls are cursed and can not be insured.
We carry a UO 120 Tailoring Power Scrolls for sale that can be picked up in Ultima Online.
Available on these shards:
Use the Live Chat to meet up with us with your UO gold and items.
| | |
| --- | --- |
| Debit Card | You can checkout using a debit card. It will bring you to paypal but you can choose there to just pay with a card, no account. |
| Paypal | Paying with paypal for your Ultima online items is very simple. Just checkout and when you get to paypal log in and pay. |
| Bitcoin | Send us a message in the live chat to get the deposit address and pay with bitcoin! |
| | |
| --- | --- |
| How To Pickup | Start a live chat with us at the bottom of page and give us some order details so that we can meet in-game and complete the purchase. |
Related Ultima Online Items